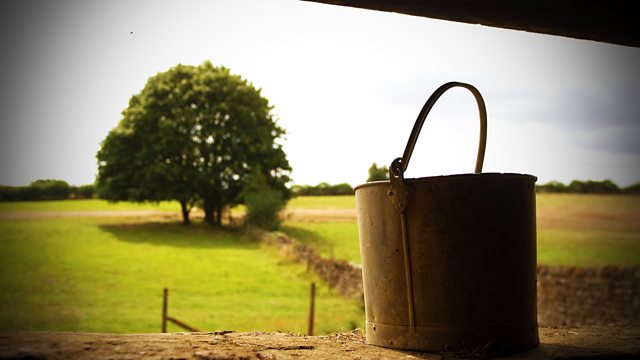 23/12/2010
Doting grandmother Lynda is looking after Oscar. She takes him to the dress rehearsal of Dick Whittingon, where he is entranced by Nigel in full costume as Sarah the Cook. The rehearsal goes well and Nigel manages all his quick changes, assisted by Lorna and Caroline.
Helen gives Lynda some bath-time treats for Coriander and Oscar, to say thank you for the baby clothes that Coriander brought for her.
Elizabeth is pleased about the photograph of the highwayman in the Echo. It came out well. She's still worried about not yet receiving Lily's mobile phone, which apparently went out two days previously. Nigel, worried that Elizabeth is taking everything too seriously, sets about having a bit of fun with her. This involves both he and Kenton dressing up as the highwayman and surprising her then running off quickly. Elizabeth finally rumbles that there are two highwayman. She enjoys the joke with Nigel, and they share a romantic moment together.
Back at Helen's flat, Ian has finished the nursery. Helen telephones him, leaving a message of thanks. It's all lovely and she can't wait to organise the curtains and furniture.
Last on
Who knows their character best?