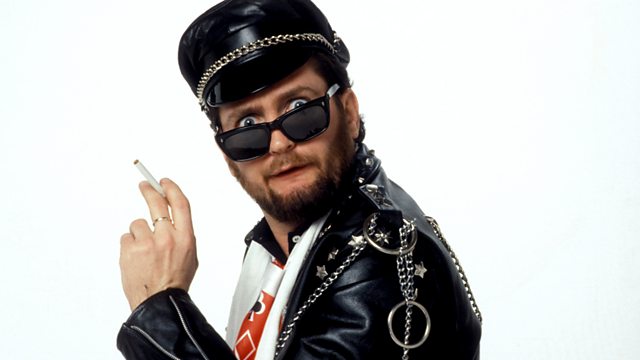 Kenny Everett's Christmas Selection Box
Broadcast on the anniversary of Kenny Everett's birthday [25th December 1944], this two-hour programme for Christmas Day will be a fun-filled, humorous celebration of his talent for weaving radio magic. Blending archive material and music, a "new" show for 2010 will be created featuring Kenny introducing records - old and current - and those special "fiddly bits" that made listening to him so uniquely entertaining. Pure wireless jollity!
The programme will include many gems from the archive including: Kenny's Christmas jingles, extracts from his Pirate Radio London and BBC programmes, comedy sketches featuring creations such as Captain Kremmen, Chris P. Bacon and Rock Salmon. There will also be the chance to enjoy Harry Nilsson singing with Kenny on Radio 1, his informal interviews with The Beatles, and his Bebop Bonanza medleys of hits.
He adored melody and harmonies so his favourite tracks included The Beatles (of course), Simon & Garfunkel, Nilsson, Bread, the Carpenters and ELO. Some of these will feature and the show is introduced by Paul Gambaccini.