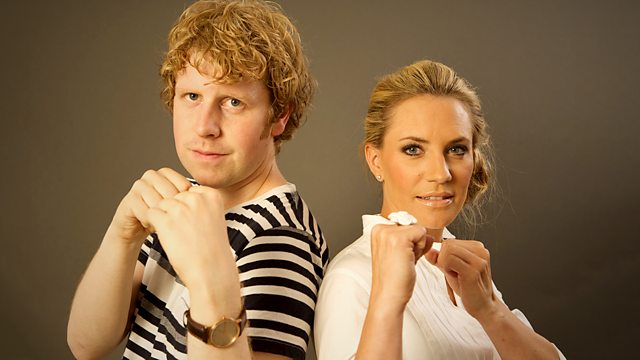 Fighting 'Team' Talk
A special two hour Boxing Day edition of the popular panel show which, for the first time, pairs up eight of Fighting Talk's best loved guests to find out if two heads really are better than one.
With eliminations, parlour games and punditry, Colin Murray plays judge and jury in this no-holds barred tag-team version of the 5 live favourite.
Taking part, Bob Mills & Darren Campbell, Simon Day & Steve Bunce, Martin Kelner & Will Buckley, and Eleanor Oldroyd & Katharine Merry.
Download the podcast - bbc.co.uk/5live.
Last on