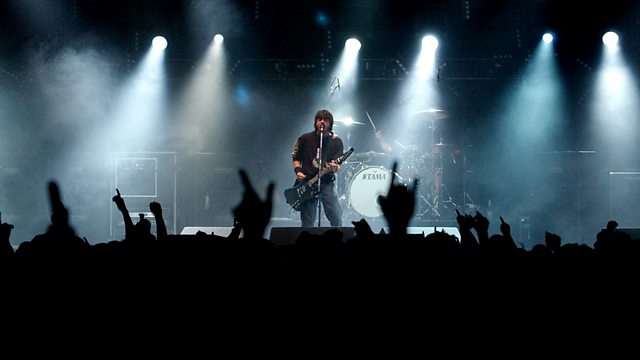 The Sound of 2010
Jamie Stangroom from 5 live's Up All Night takes a look back at the big music stories and tunes of 2010.
Featuring interviews with Dave Grohl and Josh Homme from Them Crooked Vultures, Manic Street Preachers, Cee Lo Green, Slash, Klaxons, Tinie Tempah, Paul Weller, Bon Jovi, The Charlatans, Mumford & Sons, Jack White and Ozzy Osbourne.
As well as looking back at 2010, we discover why Paul Weller hates Facebook, whether Jon Bon Jovi is going bald, how Cee Lo charms the ladies, why Ozzy is baffled by technology and which rocker rejected golf lessons from Tiger Woods.