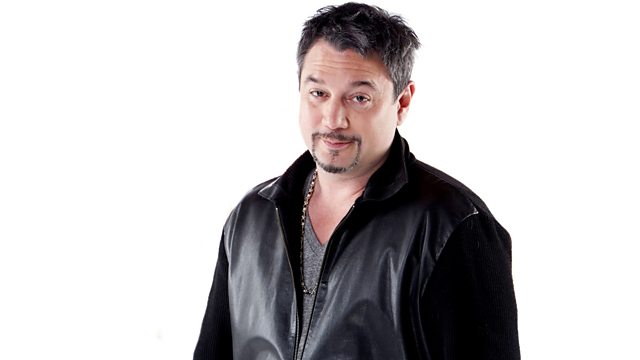 Christmas A Go-Go with The Go! Team
This week Fun Lovin' Criminal Huey Morgan gets set for Christmas with the Go! Team.
Looking ahead to the release of their third album 'Rolling Blackouts' in January the band drop by The Huey Show to give us a sneaky peek of the album and share a mince pie. The sextet was founded by producer Ian Parton who recruited a live band to bring to life his studio productions who became The Go! Team. Known for mashing up garage rock with old school Hip Hop, glitch pop and Blaxploitation or Bollywood soundtracks and samples, The Go! Team's debut album 'Thunder Lightning Strike' was nominated for the Mercury Award in 2005 whilst a track from their second release soundtracked the launch of the iplayer in 2007. The crew talk samples, remixes, touring and running ahead of the pack and set out their plan to take over 2011.
Also on the show Prime Cuts, Plus One and Tony Vegas from the Scratch Perverts join Huey for Sharing Is Caring, opening up their record collection to share a little known or special cut with the listeners.
Huey has another "New York Minute" with DJ Uncle Mike, dialling into the Big Apple to reminisce about a classic musical moment and he puts the needle on the record for a listener in "Vinyl Fetish".
Plus Huey brings the science with his perfect playlist for a wintry Sunday from latin to soul, hip hop, punk, reggae and rock with a healthy dose of disco to soundtrack the Christmas wrapping.
Last on