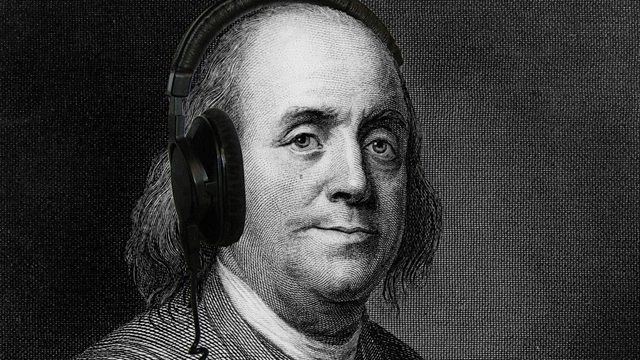 Benjamin Franklin's iPod
Benjamin Franklin, scientist, inventor and founding father of the USA was also a song-writer. He wrote drinking songs for his friends, love songs to his wife, and songs of political protest.
David Owen Norris recreates the songs and explores what they reveal about a great eccentric. On location in Franklin's house in London, he talks to historians Lady Joan Reid, Dr Catherine Jones and Dr Julie Flavell and plays on Franklin's proudest invention - the glass armonica. With singers Gwyneth Herbert, Thomas Guthrie and Laura Crowther.
Producer: Elizabeth Burke
A Loftus production for BBC Radio 4.
Last on