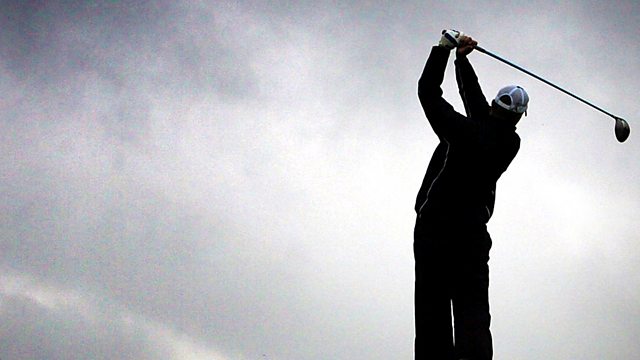 Jaci Hughes's arrival has caused all sort of ructions at the Golf Club. For one thing it's stopped raining after twenty years. For another she's revealed her golfer's arms to Riddle, the digusting old greenkeeper, to whom those arms look strangely familiar. Meanwhile, spurred on by sexual jealousy after years of repression matters come to a head for Angharad, so to speak, in Riddle's hut. To make matters worse, Mad Aunty Susan, the lady owner of the Club who looks suspiciously like a rugby prop forward, has gone missing.
Margaret John, otherwise known as Doris in the BBC's comedy Gavin and Stacey, stars as Angharad, Brian Hibbard as Aunty Susan, and comedian Tom Allen as Charles. Lynne Seymour plays Jaci, Lee Mengo is Uncle Gwyn and Howell Evans plays Riddle.
A BBC/Cymru Wales production, directed by Kate McAll.
Last on