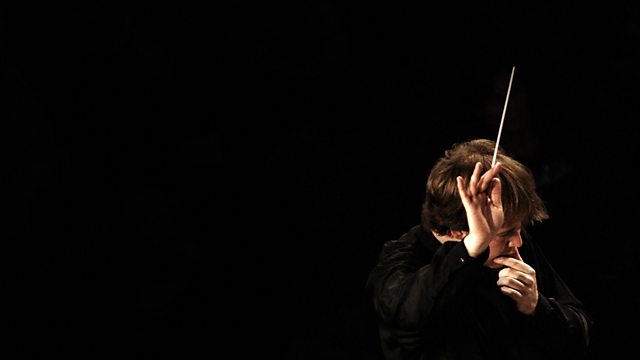 Prom 70 - Ensemble Matheus
From BBC Proms 2010
Presented by John Shea
The Ensemble Matheus from Brittany in the far west of France have been making a name for themselves in recent years with their thrilling performances of Baroque music. Tonight, another chance to hear their Proms debut with their founder-director Jean-Christophe Spinosi in music from the heart of their repertory, by Handel, Telemann and Vivaldi.
Celebrated French countertenor Philippe Jaroussky and Canadian contralto Marie-Nicole Lemieux join the group for arias and duets by Handel and one of his greatest operatic rivals in early eighteenth-century London, Nicola Porpora - including music he wrote for the famous castrato Farinelli.
Handel: Julius Caesar - Empio, dirò, tu sei
Vivaldi: La fida ninfa - 'Aure lievi, che spirate'
Vivaldi: Orlando furioso - 'Sol da te, mio dolce amore' & 'Sorge l'irato nembo'
Telemann: Concerto in E minor for recorder, flute and strings
Porpora: Polifemo - 'Alto Giove'
Vivaldi: Orlando furioso - 'Ah sleale...Io ti getto elmo'
Vivaldi: Concerto for two violins in D major, RV 513
Vivaldi: La fida ninfa - 'Dimmi pastore'
Marie-Nicole Lemieux (contralto)
Philippe Jaroussky (countertenor)
Laurence Paugam (violin)
Alexis Kossenko (recorder)
Jean-Marc Goujon (flute)
Ensemble Matheus
Jean-Christophe Spinosi (violin/director).
Last on