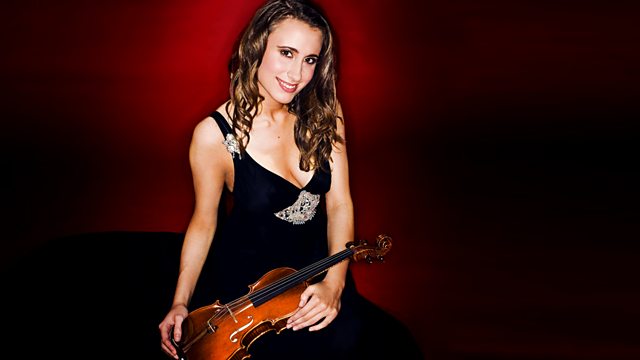 Jennifer Pike, Ben Johnson, Francesco Piemontesi
The Radio 3 New Generation Artists scheme exists to provide support to some of the brightest talents in the world of classical music, and in the ten years of its existence has numbered artists such as the Belcea String Quartet, Paul Lewis, Janine Jansen, Natalie Clein and Alice Coote among its distinguished members.
In the eighth of ten early-evening programmes over the Christmas period, we hear studio performances by some of the scheme's current members, including tonight British violinist Jennifer Pike in an early Beethoven sonata, tenor Ben Johnson in songs from Mahler's Ruckertlieder, and Swiss pianist Francesco Piemontesi in Schumann's Fantasy, Op. 17.
FULL PROGRAMME
Beethoven: Violin Sonata in A major, Op. 12 No. 2
Jennifer Pike (violin), Tom Poster (piano)
Mahler: Ruckert-lieder
Ben Johnson (tenor), James Baillieu (piano)
Schumann: Fantasy in C major, Op. 17
Francesco Piemontesi (piano).
Last on