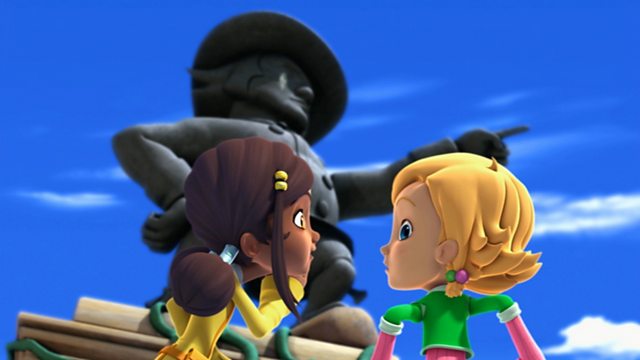 Ìomhaigh gun Tlachd (Statue Of Limitations)
Tha Sam airson partaidh a chur air dòigh mar chuimhneachan air Anndra MacShimidh a thog am baile aca. Tha Cathy ag innse dhi gur e eilthireach a bh' ann an Anndra a bha airson baile a thogail dha eilthirich eile. Chan eil Sam ga creidsinn an toiseach ach tha Chris a' dèanamh mearachd a tha toirt ìomhaigh de dh'Anndra beò. Feumaidh an MBC stad a chur air an ìomhaigh mus den e ìomhaighean cloiche de muinntir a bhaile gu lèir.
Three teens battle alien invaders.
Sam volunteers to prepare a celebration of the day the town was founded by a man named Anndra MacShimidh. But Cathy claims that Anndra was an alien! Sam refuses to believe it at first, but Chris accidentally activates a purple gemstone bringing the statue of Anndra MacShimidh to life.
Last on