FURTHER READING

Eva Wong, 'Taoism' (Shambhala, 1996)

Martin Palmer, 'The Elements of Daoism' (Element, 1991)

James Miller, 'Daoism: A Short Introduction' (Oneworld, 2003)

Ronnie L. Littlejohn, 'Daoism: An Introduction' (London: I B Tauris, 2009)

Martin Palmer, 'The Book of Chuang Tzu (Compass)' (Penguin, 1996)

'Daodejing', translated with Notes by Edmund Ryden, with an Introduction by Benjamin Penny (Oxford: OUP, 2008)

'Tao Te Ching', translated by D.C. Lau (Penguin Classics)

Arthur Waley and Li Chih-Ch'ang, 'The Travels of an Alchemist: Journey of the Taoist Ch'ang-Chun from China to the Hindu Kush' (SMC Publishing Inc, 2000)

Fabrizio Pregadio, ed., 'The Encyclopedia of Taoism' (London: Routledge, 2008)

Stephen Little, ed., with Shawn Eichman, 'Taoism and the Arts of China' (Chicago: The Art Institute of Chicago, 2000)

A. C. Graham, 'Disputers of the Tao: Philosophical Argument in Ancient China' (La Salle, Ill.: Open Court, 1989)

Livia Kohn, ed., 'Lao-tzu and the Tao-te-ching' (Albany, N.Y.: State University of New York Press, 1998)

Harold D. Roth, 'Original Tao: Inward Training (Nei-yeh) and the Foundations of Taoist Mysticism' (New York: Columbia University Press, 1999)

Edward Slingerland, 'Effortless Action: Wu-wei as Conceptual Metaphor and Spiritual Ideal in Early China' (Oxford: Oxford University Press, 2003)

Isabelle Robinet, 'Taoism: Growth of a Religion' (Stanford, CA: Stanford University Press, 1997)

Livia Kohn, ed. 'Daoism Handbook' (Leiden: Brill, 2000)
Featured in...
Discussion of religious movements and the theories and individuals behind them.

The top ten programmes to listen to from In Our Time's Religion archive.

From Altruism to Wittgenstein, philosophers, theories and key themes.
In Our Time Downloads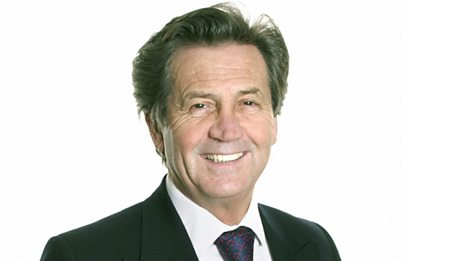 Every episode of In Our Time - available to download to listen to when & where you want.