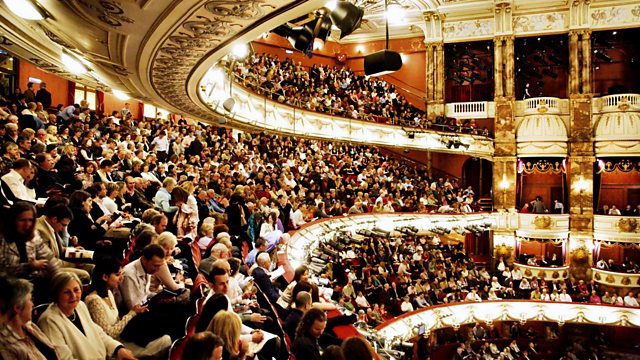 Wagner's Tannhauser
It's more than 20 years since the Royal Opera House last staged Wagner's opera telling the story of a medieval troubadour's tussle between the sensual and the spiritual. A new production, directed by Tim Albery, opened earlier this month and its cast is headed by the leading South African tenor Johan Botha in the title-role. The two women who represent the opposing poles of his attraction are Venus (sung by Michaela Schuster) and Elisabeth (sung by Eva-Maria Westbroek). There's also a rare chance to hear the leading German baritone Christian Gerhaher in an operatic role. The highly-experienced Wagnerian Semyon Bychkov conducts and Martin Handley introduces proceedings.
Hermann ..... Christof Fischesser (Bass)
Tannhäuser ..... Johan Botha (Tenor)
Wolfram ..... Christian Gerhaher (Baritone)
Walter ..... Timothy Robinson (Tenor)
Biterolf ..... Clive Bayley (Bass)
Heinrich ..... Steven Ebel (Tenor)
Reinmar ..... Jeremy White (Bass)
Elisabeth ..... Eva-Maria Westbroek (Soprano)
Venus ..... Michaela Schuster (Mezzo-soprano)
Semyon Bychkov ..... Conductor
Orchestra and Chorus of the Royal Opera House.
Last on