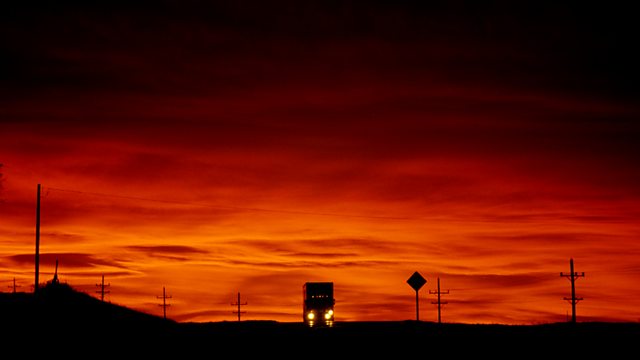 25/12/2010
Jonathan Swain presents a selection of concert performances from around Europe including the Prague Radio Symphony Orchestra in Ryba's joyful Czech Christmas Mass.
1:01 AM
Ryba, Jan Jakub (1765-1815)
Czech Christmas Mass
Zdena Kloubová (soprano), Eliska Weissová (mezzo-soprano), Josef Zedník (tenor), Dzenek Plech (bass), Prague Philharmonic Chorus, Miroslav Kosler (director), Prague Radio Symphony Orchestra, Marek ?tilec (conductor)
1:41 AM
Dvorák, Antonin (1841-1904)
Piano Trio in E minor (Op.90) 'Dumky'
Suk Trio
2:11 AM
Míca, Jan F. A. (1746-1811)
Sinfonia in D major
Prague Radio Symphony Orchestra, Marek ?tilec (conductor)
2:23 AM
Vorísek, Jan Václav (1791-1825)
Symphony (Op.24) in D major
Prague Radio Symphony Orchestra, Marek ?tilec (conductor)
2:49 AM
Martinu, Bohuslav (1890-1959)
Variations on a Slovak Theme
Peter Jarusek (cello) , Daniela Varinska (piano)
3:01 AM
Górecki, Mikolaj Junior (b. 1971)
Three Episodes for Orchestra
National Polish Radio Symphony Orchestra, Stanislav Macura (conductor)
3:21 AM
Schumann, Robert (1810-1856)
Kinderszenen for piano (Op.15)
Eun-Soo Son (piano) (female)
3:39 AM
Durante, Francesco (1684-1755)
Concerto per quartetto for strings no.6 in A major
Concerto Köln
3:50 AM
Arriaga, Juan Crisostomo (1806-1826)
Symphony in D major/minor
Danish Radio Concert Orchestra, Hannu Koivula (conductor)
4:19 AM
Tailleferre, Germaine (1892-1983)
Sonata for harp
Godelieve Schrama (harp)
4:29 AM
Zemlinsky, Alexander von (1871-1942)
Heilige Nacht, Op.2 No.2 (Holy Night)
Jean Stilwell (mezzo soprano), Robert Kortgaard (piano)
4:32 AM
Weill, Kurt (1900-1950) (Text: Ira Gershwin)
Saga of Jenny - from the musical Lady in the Dark
Jean Stilwell (mezzo soprano), Robert Kortgaard (piano), Marie Bérard (violin), Joseph Macerollo (accordion), James Spragg (trumpet), George Kohler (bass), Andy Morris (percussion), Peter Tiefenbach (conductor)
4:37 AM
Verhulst, Johannes (1816-1891)
Overture in C minor 'Gijsbrecht van Aemstel' (Op.3)
Netherlands Radio Symphony Orchestra, Jac van Steen (conductor)
4:46 AM
Lassus, Orlande de (1532-1594)
Omnia tempus habent - motet for 8 voices
Currende, Erik van Nevel (conductor)
4:51 AM
Turina, Joaquín (1882-1949)
Rapsodia sinfonica for piano and string orchestra (Op.66)
Angela Cheng (piano), Calgary Philharmonic Orchestra, Hans Graf (conductor)
5:01 AM
Strauss, Richard (1864-1949)
Das war sehr gut.../Dann aber, wie ich Sie gespürt hab' hier im Finstern steh'n - from the opera 'Arabella', Act 3 final scene
Joanne Kolomyjec (soprano), Calgary Philharmonic Orchestra, Mario Bernardi (conductor)
5:07 AM
Beethoven, Ludwig van (1770-1827)
8 Variations on Mozart's 'La ci darem la mano' (Wo0.28) arranged for oboe and piano
Hyong-Sup Kim (male) (oboe), Ja-Eun Ku (male) (piano)
5:17 AM
Wiedermann, Bedrich Anton (1883-1951)
Pastorale dorico
Hans Leenders playing the 1894 Gebrueder Rieger organ in the parish church of Rokytnice v Orlikych horach in E Bohemia (Rieger one of the largest late 19th century Bohemian makers)
5:24 AM
Vivaldi, Antonio (1665-1741)
Concerto in G major for 2 guitars and orchestra
Maya Le Roux-Obradovic & Zoran Krajisnik (guitars), Sinfonietta Belgrade, Aleksandar Vujic (conductor)
5:37 AM
Svendsen, Johan (1840-1911)
Romance for violin and orchestra in G major (Op.26)
Julia Fischer (violin), Bergen Philharmonic Orchestra, Christopher Warren-Green (conductor)
5:46 AM
Mozetich, Marjan (b. 1948)
Fantasia su un linguaggio perduto for string instruments
Members of the Amadeus Ensemble
6:01 AM
Tchaikovsky, Pyotr Il'yich (1840-1893)
Suite No.4 in G major for orchestra (Op.61), 'Mozartiana'
Winnipeg Symphony Orchestra, Kazuhiro Koizumi (conductor)
6:26 AM
Mozart, Wolfgang Amadeus (1756-1791)
Sinfonia concertante for violin, viola and orchestra in E flat major (K.364)
Igor Oistrakh (violin/conductor), Valery Oistrakh (viola), I Virtuosi di Santa Cecilia
c.
Last on