Add music you love and enjoy it with
What makes a good photograph?

What motivates and inspires today's top photographers? Can artistic vision be taught? And does every good photographer need a philosophy? Jenni talks to journalist Anne-Celine Jaeger about the working practices of famous photographers, such as Mario Sorrenti, and how he was inspired to capture a naked Kate Moss draped over a sofa for the iconic Calvin Klein campaign. They are joined by photography lecturer Anna Mossman from Camberwell College of Arts who will give practical tips on how to take the very best photos of family and friends.

Image Makers, Image Takers - The Essential Guide to Photography by Those in the Know by Anne-Celine Jaeger is pubished by Thames & Hudson

Will spending cuts mean the return of the male breadwinner?

According to the Women's Budget Group, a group of almost 100 female academics and policymakers, cuts to public services are pushing the fight for gender equality into reverse. The Women's Budget Group have published a gender impact assessment, which they'll present to Parliament's Women's Income Network this week. So does the Spending Review impact on women unfairly? And could women lose their financial independence as a result? Jenni speaks to Professor Susan Himmelweit from the Women's Budget Group, and to Jill Kirby from the Centre For Policy Studies.

Women's Budget Group : Spending Review Report

Autism and funding

As a result of the 2009 Autism Act, the Secretary of State for Health will issue statutory guidance for local authorities and local health bodies on supporting the needs of adults with autism. However, in a new report, 'Changing Lives, A Report on the Autism Voluntary Sector', autism charities are concerned the strategy won't have an impact. Nearly 40% of them are going to have to cut services - and respite care, play and leisure services will be the first to go. For many families these are the very services that provide a lifeline. Jenni discusses the issues with Sarah Hedley, author of the report; Jan Greenman, a mother whose son Luke has autism, and Carol Povey, Director, Centre for Autism, The National Autistic Society.

Life at the Edge and Beyond, by Jan Greenman, published by Jessica Kingsley.

Dolls House

The designer designer Elaine Shaw aims to revolutionize the dolls' house market with her hi-tech 21st century home. It is called 'Clearview' and is just 31 inches high, complete with stylish ultra modern furniture and appliances, panoramic windows and artwork on the walls. Judi Herman took three generations of a family to visit 'Clearview'.
Woman's Hour Power List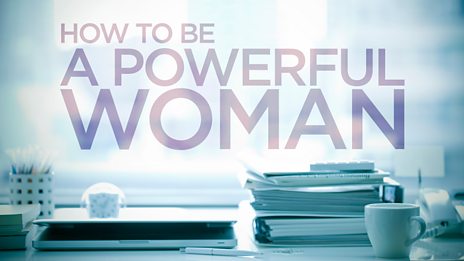 Superstars, polititians, CEOs & entrepreneurs grace the inaugural Woman's Hour Power List
Free downloads
Discover cooking techniques and tips to help you perfect your cooking know-how. Jenni Murray and…

Which women have the biggest impact on Britain's economy, society, politics and culture today?…

Woman's Hour brings you the big celebrity names and leading women in the news, with subjects ranging…