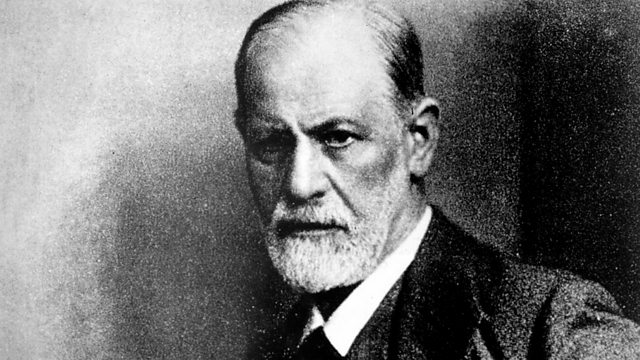 David Aaronovitch explores the influence of the founder of psychoanalysis Sigmund Freud on British theatre, film, novels and biography and asks: has his impact on our writers and directors been slipping away?
On the stage of the Old Vic Theatre in London, David Aaronovitch meets Michael Billington, theatre critic of the Guardian, who tells him how arguably the greatest British actor of the last century, Laurence Olivier, was strongly influenced by Freud's ideas, along with his pioneering director, Tyrone Guthrie.
David and Michael also explore how Olivier's landmark, Oscar-winning movie version of Hamlet in 1948, was overtly Freudian - to the point where an American journalist was moved to lambast Olivier for overdoing it.
And David meets Jonathan Miller, whose production of Shakespeare's Measure for Measure in the early 1970s was set in Freud's Vienna. Miller criticises Olivier's over-enthusiasm for Freud, which he says was widely shared by actors in the following decades, but has since worn off.
With the film historian Matthew Sweet, David looks at one of the biggest hit British movies of the 1940s: The Seventh Veil, starring James Mason. This shows how Freud's ideas seemed to offer a kind of magic key that could open up and explain any character - whether newly written, or as old as Hamlet.
Sweet argues that, for a time, audiences' familiarity with Freud gave directors and screenwriters a powerful new set of stories. But, he argues, since the work of screenwriter Leo Marks (Peeping Tom, Twisted Nerve) and of the director Ken Russell (Women in Love, Mahler), few British directors have made work as overtly engaged with such ideas as the 'split personality' and sexual repression.
The novelist A.S. Byatt charts the profound but often ambivalent relationship with Freud of her predecessors, from DH Lawrence to Irish Murdoch. She recalls her own resistance to the Freudian orthodoxies of Oxbridge in the 1950s, and how she has fought free of them. And she reveals how her new novel features psychoanalysts as characters, without looking at the world through a Freudian lens.
The biographer Hermione Lee explains why 'psychobiography' flowered from the 1920s to the 1960s and how the notion that psychoanalysis could unlock every facet of a famous figure has faded, even as a more subtle Freudian influence endures.
And classicist Fiona Macintosh explains how the work most associated with Freud - Sophocles' tragedy Oedipus Tyrannos - is now performed far less often than in the first half of the twentieth century. And how, when it is, directors now tend to resist or avoid Freud's once ubiquitous 'complex'.
PRODUCER: Phil Tinline.
Last on
More episodes
Previous
You are at the first episode