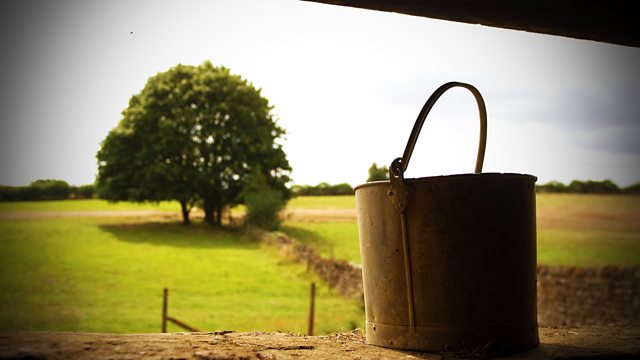 13/12/2010
Helen's pleased Pat's coming to her antenatal class. She'll help Helen make the right choice when it comes to her birthing plan. Helen's keen on a water birth, but will keep an open mind. They discuss the nursery. Ian's done a marvellous job, although Helen feels guilty he's giving up so much time. Pat suggests Tony could help, but Helen's convinced he wouldn't want to - he's made it clear he wants nothing to do with her baby.
Cheery Nic and grumbling Will make an early start in preparation for today's turkey plucking. Will's keen to avoid Ed, while Nic encourages Clarrie to relax and leave them to it. Emma surprises Clarrie by bringing George with her. He's off school, and Clarrie's left to look after him as best she can while Emma makes hot drinks for the workers.
At Grundy's Field, Emma is spooked while reluctantly trying to help Ed catch a turkey. They're joined by Nic, whose turkey catching skills are more impressive.
With the turkeys all prepared, Clarrie enjoys a glass of sherry with Pat. They speculate on Vicky's ability to stand in for Clarrie at the dairy. Pat admits that they're taking a gamble.
Last on