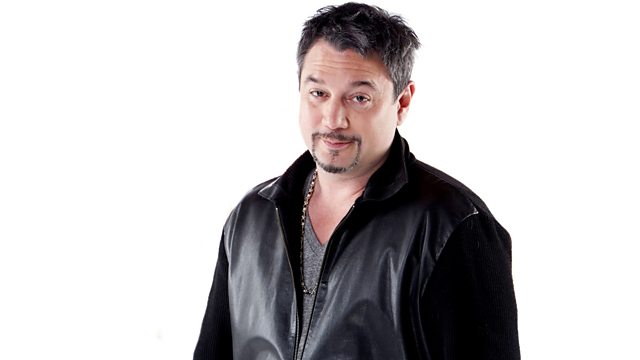 HYMRGN meets MNDR
This week Fun Lovin' Criminal Huey Morgan meets the Queen of Consonants, otherwise known as electro artist MNDR.
Attracting attention this year for her collaboration with Mark Ronson and Q-Tip on the single 'Bang Bang Bang' and invited to support Massive Attack, MNDR otherwise known as Amanda Warner is having quite a year. The electro artist and co-collaborator Pete Wade have their debut album coming out in 2011 and Huey catches up with Amanda about what we can expect as she releases her debut 'E.P.E'. A self-certified tech-head, Huey and Amanda talk 808s and 303s, how she came to design synths for the Yeah Yeah Yeahs and her excitement at
getting that Massive Attack call.
Also on the show Prime Cuts, Plus One and Tony Vegas from the Scratch Perverts join Huey for Sharing Is Caring, opening up their record collection to share a little known or special cut with the listeners.
Huey has another "New York Minute" with DJ Uncle Mike, dialling into the Big Apple to reminisce about a classic musical moment and he puts the needle on the record for a listener in "Vinyl Fetish".
Plus Huey brings the science with his perfect playlist for a wintry Sunday from latin to soul, hip hop, punk, reggae and rock with a healthy dose of disco to get the Sunday lunch swinging.
Last on