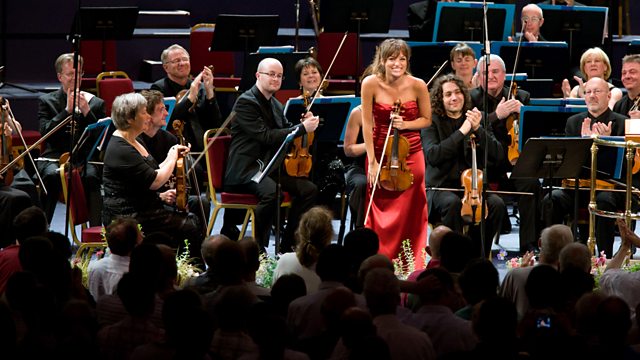 BBC Scottish Symphony Orchestra 75th Anniversary Concert
Jim Naughtie and Mary Ann Kennedy present live coverage of a special concert marking the 75th anniversary of the BBC SSO.
The birthday concert from the City Halls in Glasgow features the world premiere of Everyone Sang, written especially for the BBC SSO's birthday by young Scottish composer Helen Grime. Violinist Nicola Benedetti performs Beethoven's Violin Concerto for the first time in Scotland.
At the core of the concert is the orchestra itself, showcased in Walton's Symphony No. 1, one of the most admired of all British symphonic works. For this special occasion, the orchestra is conducted by Martyn Brabbins, who has been closely allied to the BBC SSO for twenty years. The concert forms part of the BBC SSO's season of British music, This Sceptred Isle, and is also broadcast live on BBC Radio 3.