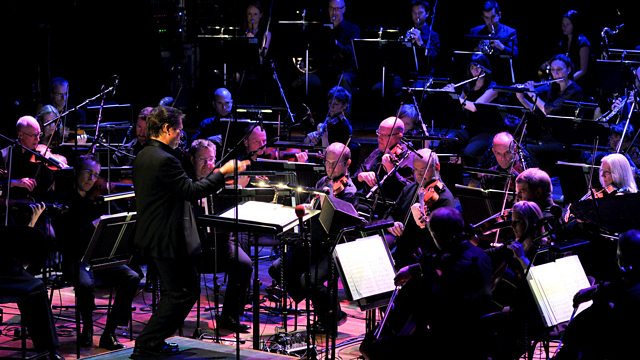 Who Was That Masked Man?
A special edition of Friday Night Is Music Night that takes us on a musical journey from the amphitheatres of Ancient Greece to the Italian Commedia dell'Arte, in celebration of masked men on screen, stage and in classical scores.
From the Lone Ranger to Batman; from The Mask of Zorro to The Phantom of the Opera; the masked man has thrilled us for centuries. Tonight, as part of the Christmas season of Friday Night Is Music Night, we invite you to enter a world of capes and swords, of intrigue and romance, of excitement and adventure.
Featuring music from Batman and Spiderman by Danny Elfman, from Robin Hood by Korngold, from The Masked Ball by Verdi, from William Tell by Rossini. There is also music from The Phantom of the Opera and Love Never Dies, introduced by the composer himself - Lord Andrew Lloyd Webber.
This evening's repertoire is performed by the stars of Love Never Dies, Ramin Karimloo and Sierra Boggess; and the BBC Concert Orchestra, conducted by Simon Lee. This will be an unforgettable evening of music.
Last on