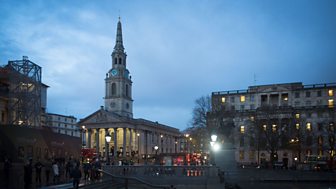 Radio 4 Christmas Appeal
The 2016 Radio 4 Christmas Appeal with St Martin-in-the-Fields is the 90th and launches on Sunday 4 December.
On radio
There are no upcoming broadcasts of this programme
Last on
Fri 11 Dec 2015 15:45
BBC Radio 4
Help homeless and vulnerable people "find a future that is bigger than the past"

Aasmah Mir reports on how last year's Appeal has helped change lives for the better

Hugh gets to see and hear first hand what it's like to sleep rough

A performance by a choir of friends and supporters of the Radio 4 Christmas Appeal
Donate to the Christmas Appeal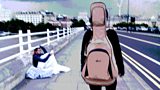 The money raised by the Radio 4 Christmas Appeal will go to support homeless and vulnerable people across the UK. 
You can support the Appeal by 

giving online at www.smitf.org/christmas 
or phone 0800 082 82 84 (free from UK landlines and mobile phones) 
or send a cheque made payable to the St Martin-in-the-Fields Christmas Appeal and post to FREEPOST St Martin's Christmas Appeal. Please give us your name and address for GiftAid. 
Thank you for supporting the BBC Radio 4 Christmas Appeal with St Martin-in-the-Fields