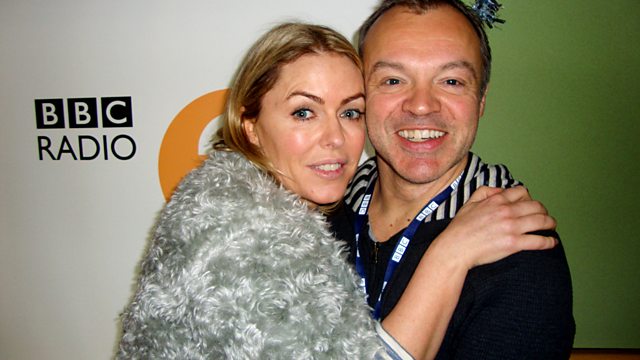 Sister Wendy and Patsy Kensit - Together At Last
Sister Wendy joined Graham to discuss her life as a nun and her new book 'Real Presence: In Search of the Earliest Icons'. She also chose her favourite piece of music, Schubert's 'Serenade' which really caught the attention of the nation.
Patsy Kensit came in to talk about her career, leaving Holby City and of course Strictly Come Dancing.
Graham and Maria helped Carol in Belfast who has a new man in her life but was unsure of when to introduce him to her children. They also tried to assist Betty from Lytham St Anne's - she was seeking advice about her neighbours who are always borrowing things but not returning them.
Rebecca in Walsingham chose this week's 'I Can't Believe It's Not Better' song, which was 'Figaro' by The Brotherhood of Man, and Dave Clark in Yorkshire joined Graham by phone to discuss Jeannie C Riley's 'Harper Valley PTA' - today's 'Tune with a Tale'.
Email the show any time: graham.norton@bbc.co.uk.
Last on