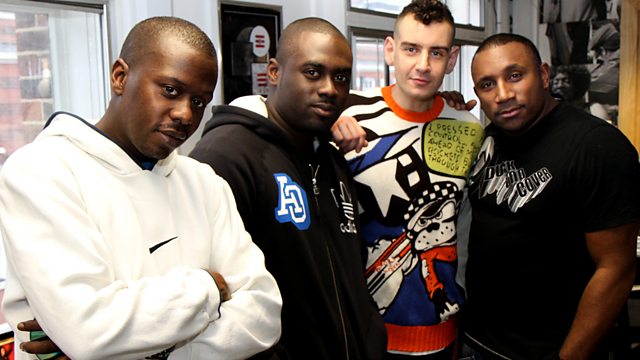 P Money and Mighty Moe join the Rampage Crew!!
It's Friday!!! And with only one day to go until the Dubstep takeover, Rampage rip up the place with MC's P Money and Mighty Moe from Heartless Crew spitting bars over a Dubstep UKG Mashup. Right about now...Big up the Dubstep Crew!!
Jade has a Thought of the Day to keep you going through the weekend: "The consequence of every journey or plan is an experience. Never get disappointed when the experience is not what you expected or hoped for. Instead, appreciate these experiences, let them be stepping-stones and emerge a stronger individual." Wow...words of wisdom there!!
And Mike and T give you the latest news from the gaming world, its all about the new game Venetica...but how will they rate it??
Listen to all the good stuff again on the iPlayer.
The Mix starts at 12.15, thats 2 hour 15 mins in to the iPlayer!!!
Last on