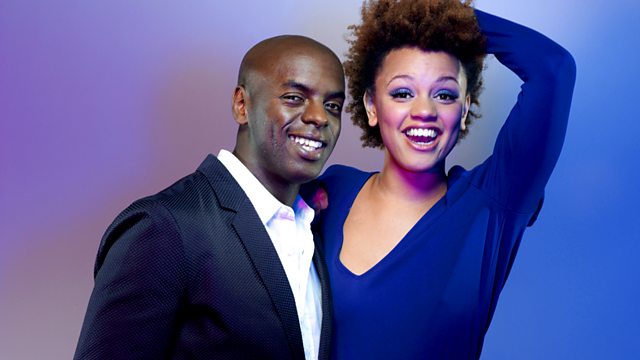 Monday: Gemma lights up her tree
Yep it's Monday morning so Trevor & Gemma are back to ease you out of bed. As you are all getting Christmassy we talked about a crucial decoration: The Tree. Gemma's only got a small one but has drowned it in 40 lights.
All this week on BBC Radio 1Xtra we are getting ready for our Dubstep Takeover this Saturday along with our sister station Radio 1. Each morning our fellow DJ's will pick their Ultimate Dubstep tune for us. Annie Mac kicked us off with a track that she thought helped break the Dubstep into the mainstream: Skream's 'Lets Get Ravey' remix of La Roux's 'In For The Kill'.
And Monday means it's an Advent Calendar Chocolate rollover with 2 chocolates to play for. Listen back to hear whether Trevor or Gemma got to open the doors or if the chocolate went to the studio crew!
Last on