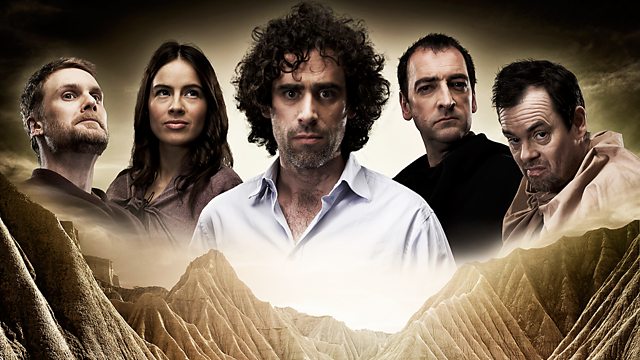 The search for the Sword of Asnagar is put on hold when Vidar is summoned home by his father. Meanwhile Lord Darkness also returns home from his Necromancer's convention, proud holder of the "Medal of Chang", the prize for being "Necromancer's Necromancer". However, it turns out that Lord Darkness may not have won it entirely fairly so he sets about trying to cover his tracks.
The fates of Lord Darkness and the Questers are drawn together when they both end up having to cross the Gorge of Doom. But first they must pass the mysterious Bridge Keeper who controls the only passage across. And he charges a heavy price...
An all-star cast, featuring:
Stephen Mangan as "Sam",
Alistair McGowan as "Lord Darkness",
Gus brown as "The Bridge Keeper"
Kevin Eldon as "Dean/Kreech",
Darren Boyd as "Vidar",
Dave Lamb as "Amis - The Chosen One"
Sophie Winkleman as "Penthiselea"
Written by Anil Gupta and Richard Pinto (Goodness Gracious Me, The Kumars At No.42)
The producer is Sam Michell.
Last on