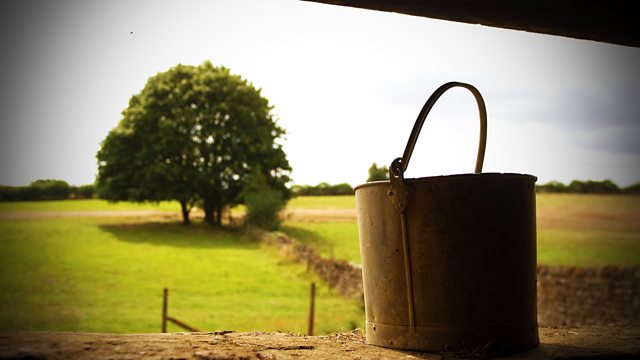 09/12/2010
Ed's not in the mood to talk turkeys with Jazzer, so Jazzer teases 'Hot Lips' Harry the panto idol instead. Jazzer invites Ed round to the flat for a few beers, but he's after a favour in return. Ed helps Jazzer lug a second hand fridge into the living room. Jazzer needs more beer storage, and decides to test it out on a few more mates, much to Harry's chagrin.
During another driving lesson, Pip and David discuss University options. Pip feels Ruth doesn't want her to go to Felpersham, but David says they're both behind her. Pip's also now ready to book her driving test.
Ed presents Ruth with a small bag of hay, which Eddie nabbed from a dealer he didn't trust. Could it be from their stolen bales? Pip takes an interest and eventually discovers it contains twelve species, which all match the ones in their own wet grassland. David calls the dealer, posing as a prospective buyer. After a grilling, the dealer becomes defensive, then aggressive and finally hangs up. David's got his man, but they realise there's nothing they can do about it. Still, David speculates, he won't be troubling anyone else locally.
Last on