Add music you love and enjoy it with
Catherine Tate

Main picture shows: Catherine Tate as Belinda and Oliver Chris as Clive
Photo credit: Catherine Ashmore

Alan Ayckbourn's Season's Greetings is on the Lyttelton stage of the National Theatre from 8 December until 13 March 2011.

Season's Greetings

Somewhere

Picture shows Stephen Dorff in Somewhere.

Somewhere is in cinemas from 10 December, certificate 15.

Weird Al

Weird Al performs live at the Forum in London on 6 December.

His latest album, Straight Outta Lynwood, is out now.
Front Row's Cultural Exchange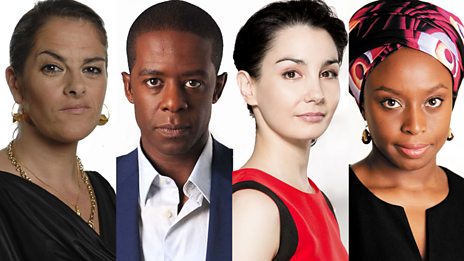 Seventy-five leading creative minds choose a favourite cultural work.