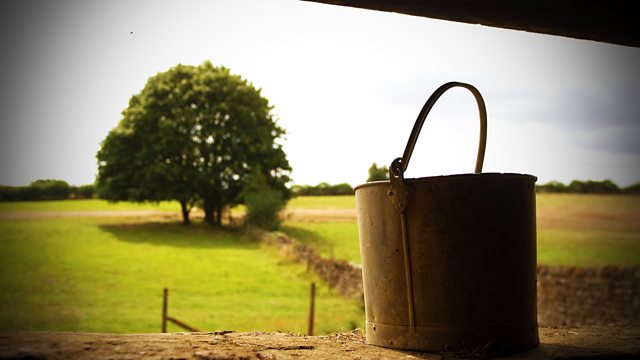 05/12/2010
After a few tons of best hay were taken from Brookfield yard in broad daylight, David tells Eddie he's arranging an NFU meeting to warn people. David fears the burglars may strike again.
As cars keep arriving for "Deck The Hall", Nigel and Elizabeth are in a festive mood. The carriage rides are a success, unlike Joe's cart-rides in the village. He and Bartleby only have two takers all day.
Eddie's done sterling work on the car-park and is rewarded with free ice-skating. When Clarrie arrives, Eddie persuades her to join him on the rink. After initial nerves, Clarrie thoroughly enjoys herself and Elizabeth and Nigel grab ten minutes to join them. It's all very romantic.
Back home, Joe laments on his miserable day, while Clarrie enthuses over the fun she had skating. Joe's already busy planning his next money-making venture - selling Kissing Boughs and mistletoe. As they walk down the slippery path, Clarrie takes a tumble. Fortunately, Kathy's there to whisk her to hospital but the diagnosis is grim. Clarrie's broken her wrist and will be in plaster for six weeks. How's she going to manage? There's Christmas shopping, the dinner to cook, the house to clean - and the turkeys to pluck!
Last on