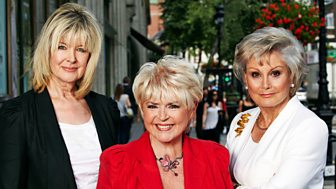 Rip Off Britain
The Rip Off Britain team is ready to tackle the issues that most matter to you - from bills and bad customer service, to holidays and food.
On iPlayer
This programme is not currently available on BBC iPlayer
On TV
There are no upcoming broadcasts of this programme
Last on
Fri 31 Oct 2014 09:15
BBC One
Tips on energy bills, loans, pensions, PPI, banking, debt and much more (PDF, 1 MB).
Rip Off Britain - Holidays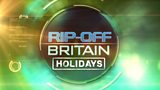 Here at Rip Off Britain we're always ready to investigate your stories.  And we'd especially like to hear from you if you've had a problem on holiday or whilst travelling – both in this country and abroad.
Do you feel let down by your airline? Or perhaps you're disappointed that your hotel looked very different on the glossy pictures in the brochure? Maybe you're angry about hidden charges that weren't clear when you booked?
You can write to us:
Rip Off Britain
BBC Quay House
Media City UK
Salford
M50 2QH
Or you can send us an email to:
The Rip Off team is ready and waiting to investigate your holiday and travel stories.
Rip Off Britain returns to BBC One
'Rip off Britain' kicks off its new series in the Autumn 2015 on BBC One and gets more great results for consumers.
Most people contact the programme after getting nowhere with the companies they feel have ripped them off or left them out of pocket.
As presenter Angela Rippon explains: "We're always delighted when we can help resolve viewers' problems or move things in the right direction. But it's a shame that it so often takes our involvement for that to happen – and that people can be left with weeks or months of unwanted stress and uncertainty waiting for their problems to be sorted".
Handy Factsheets straight from the Rip Off Britain Pop Up Shop
This year Rip Off Britain took its Pop Up shop to the West Midlands. We completely transformed a store in the Merry Hill shopping centre offering free advice on people's consumer problems. We had more experts on hand than ever before giving help and advice on issues from staying safe online to booking a bargain train ticket. 
To make sure you don't miss out on this invaluable advice we have put together a series of handy factsheets that you can download.
Hacked: Angela Rippon tells her story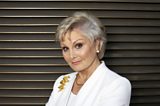 "Panic doesn't begin to describe what I went through… it makes me so very angry."
Send us your Story
If you feel you've been ripped off and would like Angela Rippon, Gloria Hunniford and Julia Somerville to investigate, then let us know.