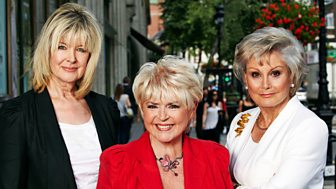 Rip Off Britain
The Rip Off Britain team is ready to tackle the issues you feel affect you the most, from utility bills and bank charges to parking fines.
On iPlayer
This programme is not currently available on BBC iPlayer
On TV
There are no upcoming broadcasts of this programme
Last on
Fri 4 Oct 2013 09:15
BBC One
From travel insurance to tipping, mobile bills to visas, avoid holiday disasters in 2014.

Tips on energy bills, loans, pensions, PPI, banking, debt and much more (PDF, 1 MB).
Retirement Rip Offs
The next series of Rip Off Britain is currently in production, and we are looking for your stories now.
As always, we're  covering all kinds of rip offs - and we're particularly keen to hear from people with stories concerning their plans for retirement.
Are you having pension problems?
Have your retirement plans or investments gone wrong?
Are you upset about an annuity?
Do you feel confused or concerned about your retirement choices?
Do you feel you've been given the wrong advice or sold the wrong retirement product?
Contact the Rip Off Britain team at ripoffbritain@bbc.co.uk or write to us at:
Rip Off Britain
4th Floor
Quay House
MediaCity UK
Salford
M50 2BH
NB If you are enclosing paperwork, don't send us original documents. Please send copies or scans only.
Handy Factsheets straight from the Rip Off Britain Pop Up Shop
This year Rip Off Britain took its Pop Up shop to Liverpool. We completely transformed a store in the heart of the city offering free advice on people's consumer problems. We had more experts on hand than ever before giving help and advice on issues from utility bills and mobile contracts to pensions and banking. 
To make sure you don't miss out on this invaluable advice we have put together a series of handy factsheets that you can download.
Do you own a NIBE Heating System?
Rip Off Britain has been contacted by NIBE who have told us that if anyone is experiencing problems with a NIBE heating system installed in their property, then they will arrange, free of charge, for one of their engineers to visit, assess the situation, service and re-commission the system.
If necessary the engineer will then raise the points in installation to the housing association or its contractors.
You can get in touch with NIBE on 0845 095 1200.
Hacked: Angela Rippon tells her story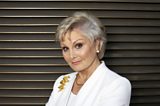 "Panic doesn't begin to describe what I went through… it makes me so very angry."
Send us your Story
If you feel you've been ripped off and would like Angela Rippon, Gloria Hunniford and Julia Somerville to investigate, then let us know.