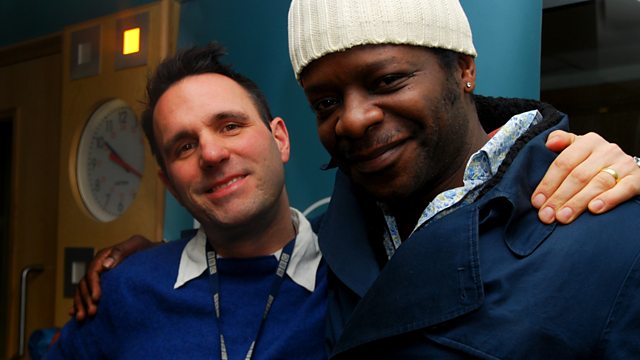 Christmas Condiments.
Stephen K Amos helps Shaun fill in. Matt Everitt on the latest from Slash and the new project from Teenage Fan Club and Gorky's Zygotic Mynci. Plus, Shaun offers up the perfect morning soundtrack for any music-lover; from northern soul to new folk; rock 'n' roll to indie disco. New tracks from the likes of Gruff Rhys, Jenny & Johnny, The Bees and Grinderman delightfully wrap around your semi-conscious ears, along with the best of the greatest back catalogues on the planet; be they The Smiths, The Beatles, The Clash, David Bowie, XTC, Otis Redding.......need we go on?
Shaun Keaveny: Never knowingly over-played.
Last on