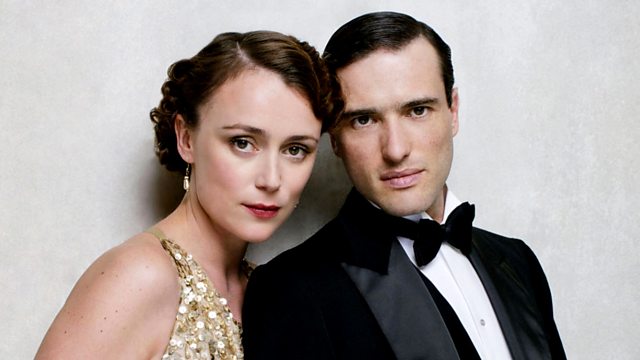 Upstairs Downstairs, Jeff Kinney, The Otolith Group
Listen in pop-out player
With Kirsty Lang.
The much-loved 70s TV series Upstairs Downstairs is about to return to our screens, in a new version starring Jean Marsh, Eileen Atkins, Ed Stoppard and Keeley Hawes. It's 1936 and diplomat Sir Hallam Holland and his wife, Lady Agnes, are moving into their new home: 136 Eaton Place. With the help of former housemaid Rose Buck, they set about returning the house to its former glory. But with storm-clouds gathering in Europe, the future looks uncertain. Rachel Johnson, author and editor of The Lady, reviews.
A stick figure of an 11 year old boy has become a publishing phenomenon. He's the creation of Jeff Kinney - the man behind The Diary Of A Wimpy Kid series. Kinney discusses why, despite selling millions of books, he still feels like a failed cartoonist and a failed writer.
In the fourth of his conversations with the nominees for this year's Turner Prize, John Wilson meets Kodwo Eshun and Anjalika Sagar of The Otolith Group, an art-film collective. Their Turner Prize show at Tate Britain, featuring videos, academic texts and essays, has baffled many visitors. But, according to Kodwo Eshun, to have their work described as pretentious is "a badge of honour".
Front Row meets some of the people who create magical effects in stage productions - from flying to disappearances - including Paul Kieve, who designed the illusions in The Invisible Man, and Gary Hardy-Brown, one half of The Twins, whose speciality is flying without wires.
Producer Rebecca Nicholson.
Last on