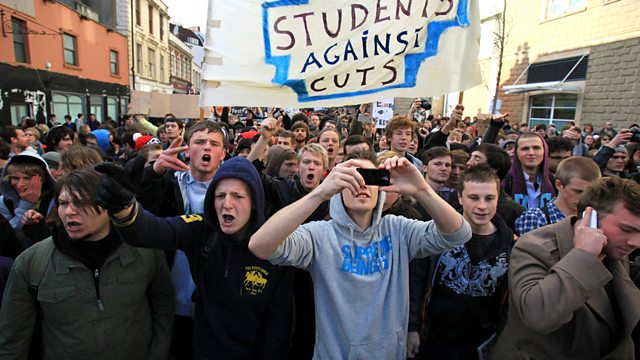 03/12/2010
Listen in pop-out player
Is it right to drop your schoolchild off at a student demonstration? The writer Brendan O'Neill says that some parents are guilty of reliving their own days of youthful radicalism through their children. Is he right?
Science has taken away the doubt over paternity now that DNA tests are available - but is it is it always a good ideas to know who the biological father is?
Hansa's restaurant in Leeds celebrates its 25th anniversary - and is staffed entirely by women. Woman's Hour talks to its founder.
As part of a series of programmes across the BBC to mark International Day of Disabled People, the actor Julie Fernandez from the TV comedy 'The Office' tells us about the challenges of being disabled and fashionable.
Last on