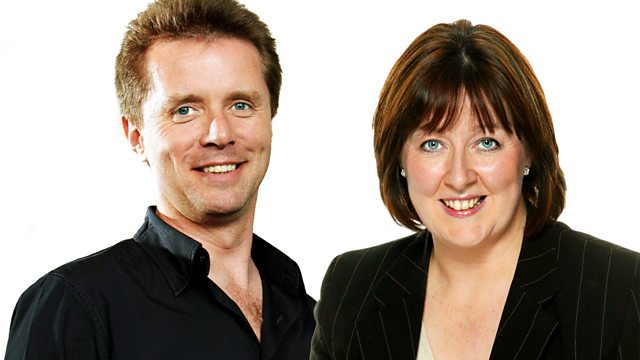 03/12/2010
All the main news from the UK and around the world with Nicky Campbell and Shelagh Fogarty, and Mark Pougatch with regular updates from the end of a successful day for England at the second Ashes Test in Adelaide.
Football isn't coming home in 2018, or indeed in 2022. Mike Lee OBE helped win the Olympics for London. He's now chairman of a Qatari company, and a senior advisor to Qatar's winning 2022 bid committee. He tells us the secret of his success, and is challenged on Qatar's negative attitude towards homosexuality.
The family of the man convicted of the Lockerbie bombing is to sue over his "neglect" in a Scottish jail, Libyan leader Colonel Gaddafi has said. Rev John Mosey, whose daughter died in the disaster, reacts to the breaking news about Abdulbaset Ali Mohmed al Megrahi.
And Nicky and Shelagh hear from Lucy Aldridge, the mother of Rifleman Will Aldridge who was killed in a Taliban ambush in Sangin in 2009. At 18, he was the youngest serviceman to be killed in action in Afghanistan. For the BBC's disability awareness week, Lucy tells us about her campaign to help soldiers who have been injured in action.
Last on