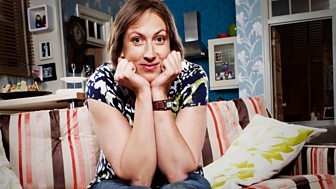 Miranda
Sitcom starring Miranda Hart. It doesn't matter what Miranda attempts in life, whether it's dating or simply dealing with her overbearing mother, she always seems to fall flat, quite literally
On TV
Christmas Day 2014 19:15
BBC One
All upcoming (2 new and 2 repeats)
Tom Ellis on playing Gary and his shared sense of humour with Miranda

Miranda chats to her real-life Mum, Dee, and her on screen mum Patricia Hodge.
Star in a Video with Miranda!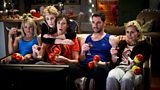 Christmas might be over, but you can still star in your very own festive Facebook video with Miranda!