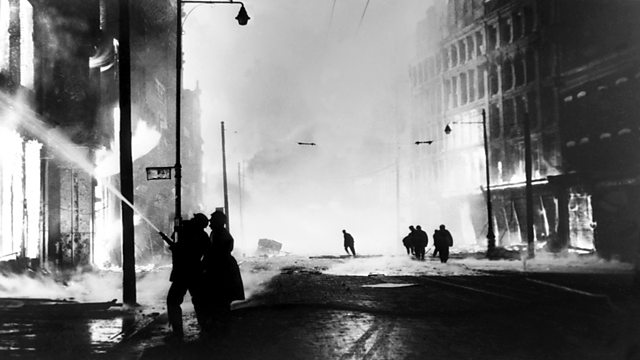 Blue Eyed Boy
A powerful and moving documentary-drama by Helen Cross, which tells the true story of her father, Lawrence, the evacuee who never went home. Told through improvised interviews and re-created actuality, the play is constructed as a documentary, as if it were happening now.
In 1944, when he was five years old, Lawrence Duncomb (Albie D'Urso) was evacuated from Blitz-torn London to Willerby, a village on the outskirts of Hull, and taken in by a childless couple. Lawrence had never eaten at a table before, never said prayers, never slept alone in a bed or had to mind his manners. Lilian (Jane Godber) is determined to raise him as a well-mannered Christian. She wants this substitute-child to accept and be grateful for all that she's offering. Her husband (John Godber) also knows she's desperate at the thought of the boy leaving her after the war. Soon Lilian starts to dream of ways of keeping him, even against his will.
Finely judged and authentic performances from a quality cast bring a poignant realism to this true story. The play concludes with an interview with the real Lawrence. He says he never stopped missing his mother and when he finally tracked her down as an adult, her first words were: 'I've been waiting for you to call.'
Director...Mary Ward-Lowery.
Last on
Credits
| Role | Contributor |
| --- | --- |
| Violet | Lindsey Coulson |
| Dick | John Godber |
| Lilian | Jane Godber |
| Ronnie | Rasmus Hardiker |
| Headteacher | Sean Baker |
| Lawrence | Albie D'Urso |
| Director | Mary Ward-Lowery |