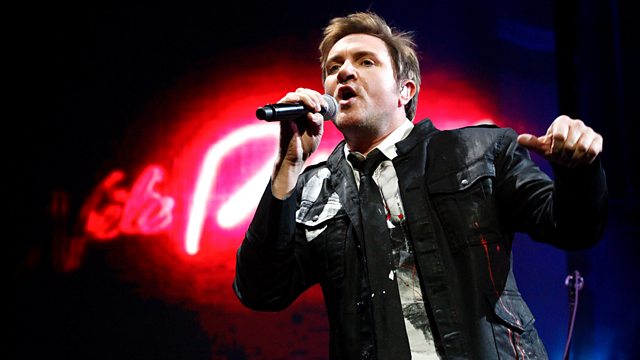 27/11/2010
Clive Anderson and guests with an eclectic mix of conversation, music and comedy.
Clive is joined by Simon Le Bon, lead singer of 80's New Wave pop sensation Duran Duran with hits like Rio and Girls on Film. Mark Ronson has produced their thirteenth studio album All You Need I Now which is out next year and the single of the same name will be released in December. They begin a world tour in the New Year.
The EMMY, BRIT and BAFTA award-winning composer Howard Goodall has written the music for the new West End musical adaption of the romantic hit film of the seventies, Love Story.
Columnist, political commentator and sports fanatic Matthew Norman talks about his new book counting down the 101 greatest torments in sport...
And Arthur Smith talks to the woman who managed Spike Milligan for over 35 years, Norma Farnes. Her book 'Memories of Milligan' is a collection of interviews from those who knew him best including Barry Humphries, Eric Sykes and George Martin.
With music from Indie singer-songwriter Joan As Police Woman and atmospheric Newcastle 5-piece Let's Buy Happiness.
Producer: Cathie Mahoney.
Last on