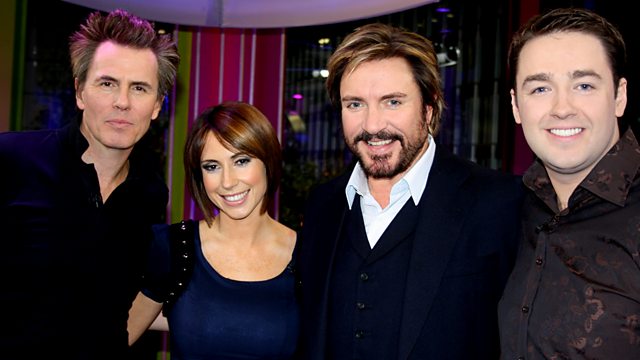 17/11/2010
If it has Britain talking then it will be talked about on the One Show. Jason Manford and Alex Jones bring viewers the stories that matter from across the country.
Simon Le Bon and John Taylor from Duran Duran are on the sofa.
Marty Jopson finds out why we have had the most spectacular autumn since 1929 and Joe Crowley meets a couple who found themselves in a similar situation to Paul and Rachel Chandler, the couple held hostage by Somali pirates.
Last on