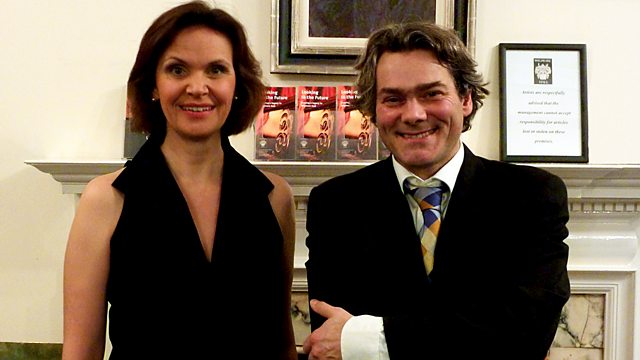 Ruth Ziesak
German soprano Ruth Ziesak is renowned for her pure tone and fresh, unaffected style. Georg Solti is said to have "discovered" her at the Salzburg Festival in 1991 and her career has soared to great heights ever since. Pianist Gerold Huber accompanies her in a recital of songs by Gustav and Alma Mahler, and Liszt.
ALMA MAHLER
Die stille Stadt
Bei dir ist es traut
Ich wandle unter Blumen
Waldseligkeit
Hymne an die Nacht
GUSTAV MAHLER
Frühlingsmorgen
Erinnerung
Um schlimme Kinder artig zu machen
Ich ging mit Lust durch einen grünen Wald
Selbstgefühl
Ablösung im Sommer
Scheiden und Meiden
LISZT
Die drei Zigeuner
Ihr Glocken von Marling
Ihr Auge
Loreley.
Last on