Episode 1 Synopsis - The New Me

Since Gary left for Hong Kong, and her chance at a relationship with him gone, Miranda has been watching telly all day in her pyjamas with a packet of biscuits for company.

However, Stevie eventually persuades her to stop wallowing and Miranda decides to move on, start a new regime and become the new her, like we all attempt to do every New Year. She will get fit, loose weight and become the type of woman her boarding school nemesis Tilly, and hard to please mother, Penny, would be proud of.

She goes for lunch with the girls and meets the new chef, Danny, but her attempt at re-invention goes horribly wrong. Well, Sushi restaurants are hard to deal with and Miranda has never coped around attractive men.

All not helped by the fact that Penny has left Miranda's father and moved in with her. You are never going to feel good when your mother tells everyone she is washing your control pants. She nearly gives up when she meets a woman who fills her with a new 'girl power' confidence.

Can she get the new chef and maintain the new her?
Credits
Miranda

Miranda Hart
Stevie

Sarah Hadland
Penny

Patricia Hodge
Tilly

Sally Phillips
Clive

James Holmes
Policeman

James Doherty
Life Coach

Mel Giedroyc
Michelle

Kerry Godliman
Bed Shop Customer

Vicki Hopps
Danny

Michael Landes
Posh Girl

Sophie Pelham
Ryan

Tom Parry
Sandy

Karen Seacombe
Stinky

Belinda Stewart Wilson
Delivery Guy

Ben Forster
Bed Shop Boss

John Voce
Director

Juliet May
Producer

Emma Strain
Writer

Miranda Hart
Get in Touch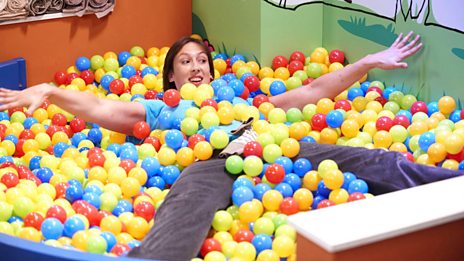 Here at BBC Comedy we love to hear from you, come and chat to us about all things Miranda!
Buy online
Available on: DVD
From suppliers including: Amazon, BBC Shop