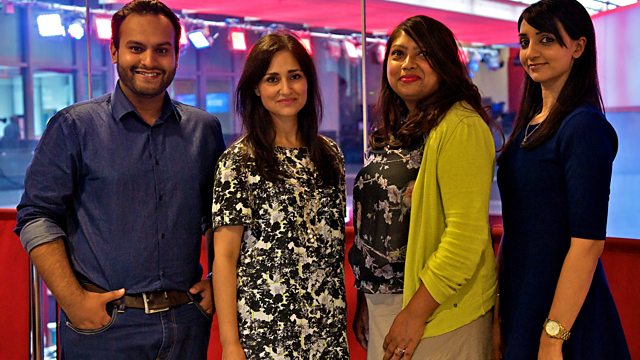 Inside the EDL - our exclusive investigation
Listen in pop-out player
The English Defence League has protested all over the UK against 'radical Islam' and now the group want to go global. For this Asian Network Reports Special, Reporter Catrin Nye spent three months following and getting to know the people behind the EDL.They say they are a 'single issue group' but is it really just 'radical Islam' they are fighting against? And what makes a British Asian Sikh join an organisation that other British Asians say is racist? Guramit - or Amit as he prefers - is the groups spokesperson and events organiser. He has become one of their most high profile members after the leader Tommy Robinson.Already aware that plans were underway to take the message of the EDL further than the streets of Britain's towns -Catrin is allowed access to the groups first meeting with an American Rabbi and then travels to Amsterdam where EDL members go to show solidarity and support the European Defence League and the Dutch followers of Geert Wilders,the Netherlands very own anti-Islam MP. Finally,Catrin manages to persuade the leader of the EDL Tommy Robinson to meet and debate for the first time with Mohammad Ayoub, founder of a youth magazine 'The Revival' and it's in this face to face meeting that Tommy is challenged and finally lays his cards on the table.
NB:This documentary 'Who's Afraid of the EDL?' does contain some strong views and language which some might find offensive.
Reporter : Catrin Nye
Producer : Perminder Khatkar.
Last on