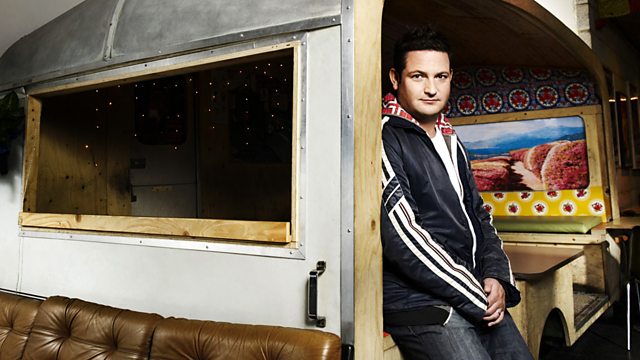 By Royal Appointment
Haven't heard the Hawk show before? Well, if you're an early riser you could help Chris, and his long-suffering producer Slev, pick a 5.15 track - the first request of the day on 6 Music - you can pick anything you like. There's also a BBC weather forecast from one of the forecasters off the telly - it really is a weather report like no other. And if you like useless bits of musical information then The Rockbook Files will fill you in on what happened on this day in history. However, we think the best part of the show has to be the ridiculous chat in between the great records, new and old.
This morning Hawk dusted off the cobwebs of Chris' disco. Surely he's bound to get a call from Kate and Wills? Plus Farmer Giles picked his Exit Music, and The Stone Roses featured in The Rockbook Files. Come and join the early morning family!
Last on