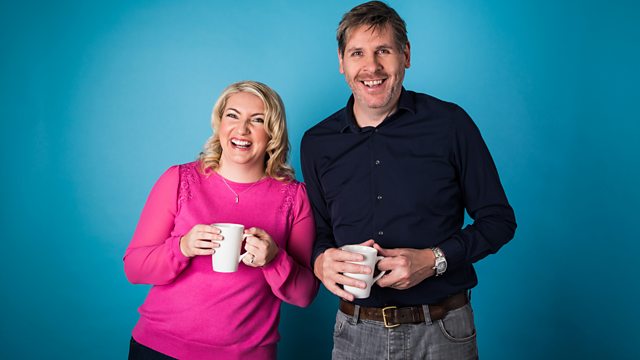 26/11/2010
The latest news, sport and travel updates with Peter Allen and Aasmah Mir.
An Ofgem investigation's starting into energy price rises, because of sharp increases in the profits of some suppliers.
Also in the news, a third member of a paedophile ring has been found guilty of 10 charges of sexually abusing children under 13 in Cornwall.
There's been more heavy snow in parts of the UK - and it's now moving over Wales.
In sport, Walter Smith says striking referees should name the clubs they're complaining about as the Polish FA withdraw their offer to provide officials for the Scottish premier League.
And a researcher declares that 11th April 1954 was officially the most boring day of the 20th century - notable only for a general election in Belgium, and the death of an Oldham Athletic footballer called Jack Shufflebotham.
Text: 85058 (charged at your standard message rate). Email drive@bbc.co.uk.
Last on