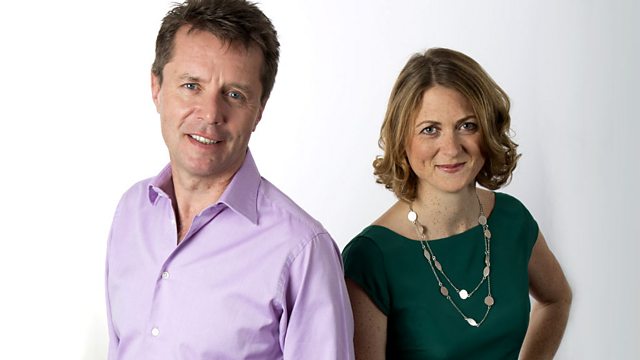 22/11/2010
Nicky Campbell and Shelagh Fogarty with all the day's news and sport.
Boris Becker's in the studio in the second hour, talking tennis and linguistics as Andy Murray makes an ideal start to his ATP World Tour Finals campaign, beating fourth seed Robin Soderling in straight sets in the opening match in London.
Also in hour two, Housing minister Grant Shapps on the government's plans to do away with council houses for life - and on George Osborne's now infamous question "What has caused this Irish economic miracle - and how can Britain emulate it?"
Later in the programme, Independent Irish senator, and also the business editor for the Sunday Independent newspaper Shane Ross says Ireland's application for a massive economic bailout is the end of the 'Celtic tiger' and a humiliation for the country.
And to close the programme, TV critic Mike Ward on the much-discussed question of whether Gillian McKeith is genuinely fainting on I'm a Celebrity Get Me Out of Here! - or whether she's faking it.
Last on