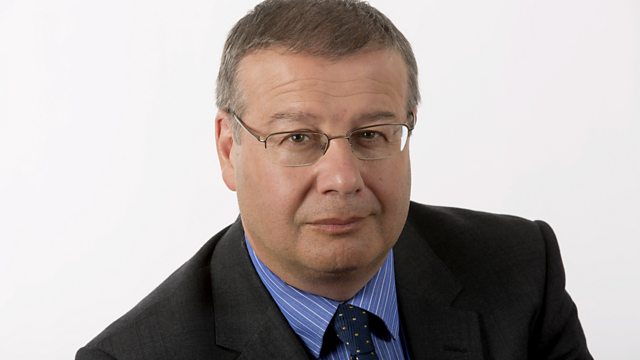 How Drug Companies Keep Prices High
Adrian Goldberg presents cutting edge investigative journalism.
An open letter to the Prime Minister in the British Medical Journal accuses drug companies of charging too much for medicines used in the treatment of rare diseases. But that's just one way in which the pharmaceutical industry protects its bottom line - and puts additional financial burden on the NHS.
5 live Investigates looks at the tactics used by the industry to keep prices high. They try to keep blockbuster drugs under licence - to prevent the manufacture of cheaper alternatives. Once a drug comes off licence, its price can drop by eighty percent. One delaying technique is to slightly alter a drug just as its licence comes to an end - and put the revised formulation under a new licence. Such techniques - some industry insiders say - is costing the NHS hundreds of millions of pounds a year.
We speak to Warwick Smith from the British Generic Manufacturers Association; Alan Maynard, Professor of Health Policy at the University of York; and Richard Barker, Director General of the Association of the British Pharmaceutical Industry.
Also on the programme, the shocking allegation that 300 football games a season in top European leagues are being deliberately thrown. We spend time with Sportradar, the experts monitoring betting patterns across Europe, looking for signs of match fixing in the top flight football leagues. They believe they are seeing evidence of matches being deliberately thrown - and they're tracking the dodgy players and managers responsible. Our guests are Declan Hill, who has written book on match fixing, and Rob Faulkner, spokesman for UEFA.
And taking on the fraudsters: Birmingham City Council believes lie detectors can help in the fight against the fraud. Not so - say the Government, which believes they're not accurate enough. The insurance industry is now looking at alternatives to lie detectors. They've commissioned Dr Sharon Leal, forensic psychologist at the University of Portsmouth, to devise an interview techniques that would help unmask those involved in deception. What's the best way to spot a deception?
To contact the programme, email goldberg@bbc.co.uk - or send comments via Twitter to @5LInvestigates.
Last on