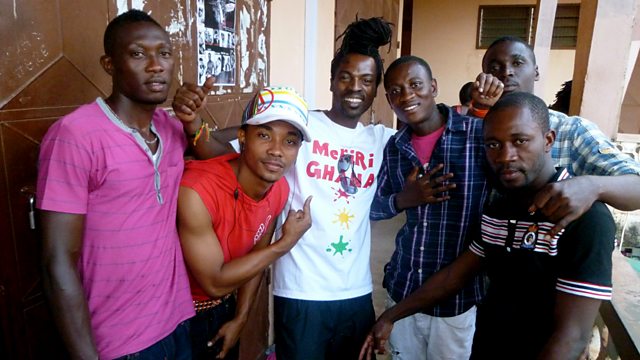 Ras Kwame in Ghana
Continuing the International Radio 1 series, Ras Kwame heads to Accra to check out the Ghanaian music scene.
At a time when UK artists of Ghanaian descent are looming large in the British charts (Tinchy Stryder and Sway to name but two who we hear from), Ras heads to the country's capital to find out why it is producing such hot musicians at the moment.
To get his head around hiplife (high-life meets hip-hop) and the emerging GH-Rap scenes, he meets the country's hottest stars of the new skool, such as M3nsa, and the pioneers, such as Reggie Rockstone.
He then heads out to the area of Tema, where a grass-roots music revolution is taking hold.
Ras also takes to the sidelines of a football match to find out how music plays a big part in supporting the unofficial national sport. And he speaks to Ghana's hero of the 2010 World Cup, Asamoah Gyan.