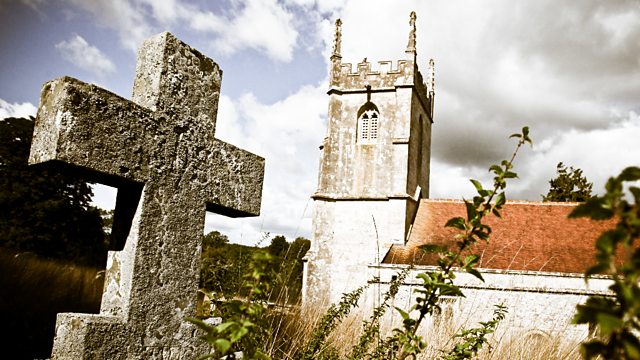 A Month in the Country
By J. L. Carr
Dramatised by Dave Sheasby
WW1 survivor Tom Birkin spends a summer uncovering a medieval mural in the Yorkshire village of Oxgodby. Here he discovers treasures, riches he thought the war had blown away for ever.
Cast
Birkin ..... Rupert Evans
Alice ..... Hattie Morahan
Keach ..... Stephen Critchlow
Moon ..... Blake Ritson
Kathy ..... Leah Brotherhead
Station Master ..... Tony Bell
Produced by David Hunter
Tom Birkin, a Londoner has survived the Great War but is left with a stammer, a nervous twitch, and vivid nightmares. He is given the summer job of uncovering an ancient wall-painting in the church of Oxgodby, Yorkshire. When he arrives he discovers that Charles Moon, is already there. Moon is trying to uncover the bones of a medieval ancestor of the local woman (now deceased) whose will stipulated that funds be allocated from her estate both for this and for Birkin's task, and to find out the reason for their burial outside the church grounds. The two men share their horrific war-time experiences over early morning cups of tea in Moon's tent, bonding in what soon becomes a strong, delicately understated, friendship.
The work on the wall-painting progresses and reveals an unusually painted figure. Meanwhile Birkin begins to fall in love with Alice, the beautiful wife of the cold and unsympathetic vicar. As the summer days pass Birkin becomes more enmeshed in village life, more drawn to Alice. He discovers anew the gifts of compassion and acceptance, of friendship and respect that he thought the Great War had obliterated. And finally the vital connection between Birkin's and Moon's tasks is revealed.
A MONTH IN THE COUNTRY was the last piece of work by award-winning playwright Dave Sheasby who died in 2010.
Last on