Ray and Lois Winstone

In the film Fathers of Girls, Ray Winstone plays a solicitor, Frank, whose world is torn apart as the daughter he has raised alone after the death of her mother during childbirth, dies in mysterious circumstances after leaving home to go to university. There's an added element to the story; his daughter on-screen is played by his real life daughter Lois Winstone.

The film Fathers of Girls is out in the UK on the 19th Nov, Certificate 15.

East and West German Women

When the Berlin wall came down it was thought that East German women would lose out. Their jobs were under threat, as well as the maternity and child-care benefits that Communism had given them. Now, over twenty years on, it seems they are faring rather well – better in fact than their West German sisters. East German women are better-educated and more mobile than women brought up in the West. West German women earn 24% less than men, the pay gap in the East is only 6%. Some of Germany's most powerful women are from the east – including The Chancellor, Angela Merkel. So why are East German women doing so well? Jenni is joined by West German born Professor Jutta Allmendinger, the author of "Women on the March," a survey on young German women's attitudes and by East German born Christin Hess from Bath University.

Lisa Robinson

Lisa Robinson got so sick of the sexist abuse she suffered while on a train that she decided to take matters into her own hands. She was shouted at and ridiculed by a gang of thirty football supporters. Getting no help from officials on the train she decided to stage her own protest by laying down in front of the train so it couldn't pull out of the station. She joins Jenni to explain what happened and what she hoped to achieve.

Margaret Clitherow

In 1586 Margaret Clitherow, from York, was just 33 when she was executed for harbouring Catholic priests. She died in the most cruel of fashions – crushed to death under heavy stones. A new book suggests that amidst the turmoil of the period, Margaret who was canonized forty years ago, wasn't a simple innocent, but a committed religious agitator. Jenni is joined by Michael Questier, author of 'The Trial of Margaret Clitherow'

The Trials of Margaret Clitherow: Persecution, Martyrdom and the Politics of Sanctity in Elizabethan England by Peter Lake and Michael Questier is published by Continuum due out March 2011.

Listener Emails

We hear from a number of listeners who've emailed in response to last Friday's discussion about housework.
Woman's Hour Power List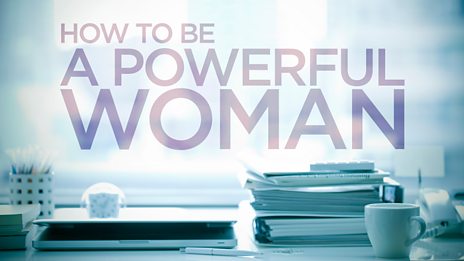 Superstars, polititians, CEOs & entrepreneurs grace the inaugural Woman's Hour Power List
Free downloads
Discover cooking techniques and tips to help you perfect your cooking know-how. Jenni Murray and…

Which women have the biggest impact on Britain's economy, society, politics and culture today?…

Woman's Hour brings you the big celebrity names and leading women in the news, with subjects ranging…