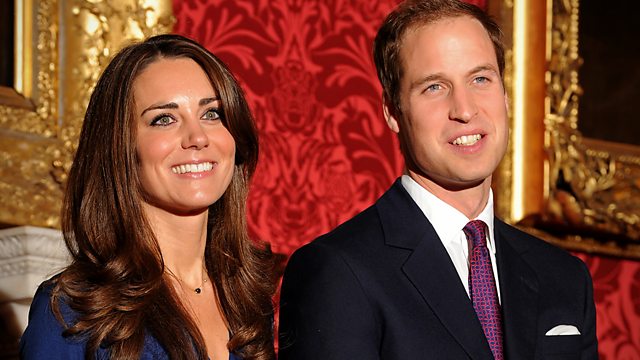 17/11/2010
Listen in pop-out player
Tom Bradby tells Steve how he secured the interview with Prince William and Kate Middleton yesterday for ITV and whether there were any ground rules. Simon Kelner of the Independent, meanwhile, explains why he chose to avoid the royal engagement story on his front page, when all the main broadsheets and tabloids have so much coverage....and so does the Independent's digested read, the "i".
Lorraine Heggessey is a former controller of BBC1 and, until this year, chief executive of Talkback Thames. While an employment tribunal is hearing claims relating to the change of presenters at the BBC's Countryfile, when it moved from daytime to primetime, she tells Steve how broadcasters approach changes like this. Do presenters have to be younger, or more telegenic, or more "immersive"?
This week the US media company NBC Universal International has bought the UK independent production company Monkey Kingdom which makes The Charlotte Church Show among others. It is the latest in a series of leading independents bought up by overseas businesses, including Tiger Aspect, Shed Media and Carnival. TV executive Peter Bazalgette looks at what is driving the interest in UK tv companies and the impact this may have on what is on screen.
And how much is ITV's recently reported financial success based on X Factor and Downton Abbey and what might happen when X Factor's series comes to an end?
The producer is Simon Tillotson.
Last on