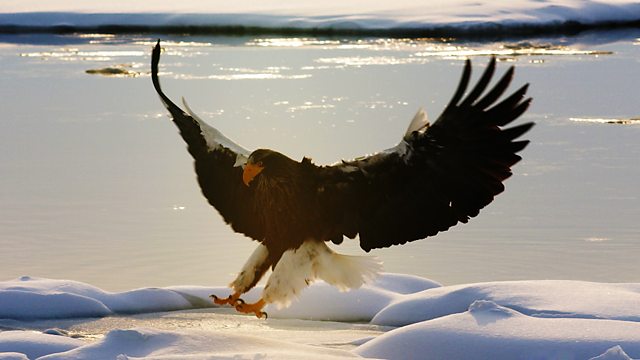 Listen in pop-out player
29/40. Eagle Owls live in the UK, but should they? These stunning looking and outsized owls with penetrating orange eyes occur naturally in north-west Europe and beyond, but not in Britain. The one hundred or so eagle owls living freely in the UK are a a good example of an "alien" species - and most experts regard them as escapees from collections. But when does a non-native species, like an eagle owl, become "invasive"? Does it matter?
Invasive species are a world-wide issue; species continue to invade islands and mainland habitats with direct consequences on the local ecology and food crops. Climate change is considered a great force for species invasion, but people have introduced animal and plant species for centuries, whether deliberately or not.
We hear from the Royal Society for the Protection of Birds (RSPB) who are planning to eradicate rats from Henderson Island in the south-east Pacific to save the breeding birds there. Animal and plant eradication programmes occur on virtually every continent and island archipelago, but not always with complete support. Concerns are normally about animal welfare, but can also be based in arguments around biodiversity.
In this programme we discuss whether the eradication of invasive species in any one setting is wildlife conservation.
Amongst others, we talk to Sarah Simons, based in Kenya, from the IUCN's Global Invasive Species programme and Tim Blackburn from the Zoological Society of London.
Presented by Brett Westwood
Produced by Mary Colwell
Series Editor Julian Hector.
Last on