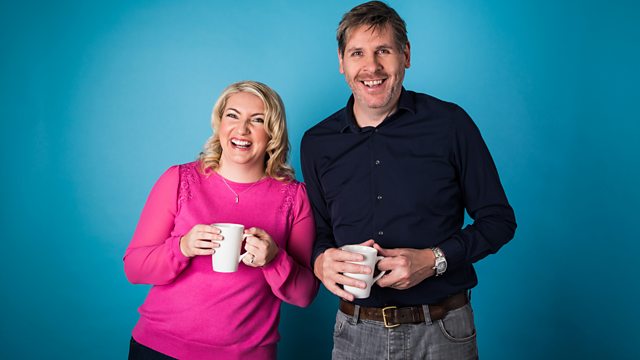 17/11/2010
The latest news, sport and travel updates with Peter Allen and Aasmah Mir.
Flash flooding in Cornwall is causing major disruption and river levels are still rising. Our south west reporter Sarah Ransom has the latest from Lostwithiel.
Also in the news, Ireland says it will work with the EU to sort out its debt crisis, but still insists it doesn't need a bail out. We hear from an Irish MEP who's critical of the Irish government's handling of the economy, and an MEP from Germany, where people are worried about "another Greece".
Police say they're investigating a "serious incident" in which it's feared at least one person has died in Sunningdale in Berkshire.
And in sport, Andy Carroll could still make his England debut against France tonight despite injury concerns; Sheffield Wednesday have been given a 28 day adjournment over unpaid tax bills ; and both England and Scotland's rugby unions sides have 4 changes including their Captain.
Text: 85058 (charged at your standard message rate). Email: drive@bbc.co.uk.
Last on