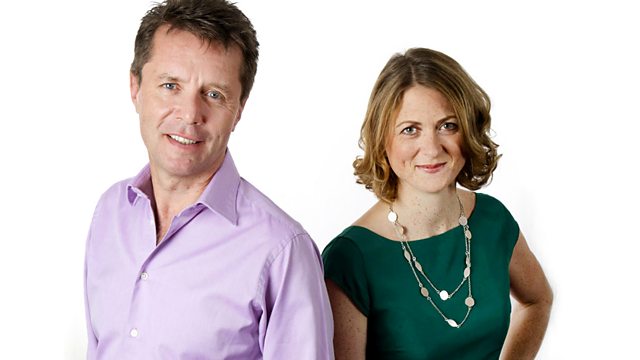 15/11/2010
All the main news from the UK and around the world with Nicky Campbell and Shelagh Fogarty. Plus travel, sport and business.
The Chandlers are free - and their neighbours back in Kent are cracking open a bottle to celebrate. We speak to one of them, Jacqueline Charlton, in the third hour, while in hour two, hostage and security expert Will Geddes talks Nicky through what secured the couple's release.
WBA World Heavyweight Champion David Haye joins us in hour three, basking in the glory of his victory at the weekend. He categorically denies betting on himself winning in the third round - and nearly crushes Nicky's hand when he shakes it. At the end of the programme we also hear from Robert Smith of the British Boxing Board of Control who clarifies the rules.
A new series of I'm A Celebrity has begun on ITV, throwing together another group of insect-averse stars. Previous contestants Tony Blackburn and Jennie Bond join us at the end of hour two to offer their thoughts on who might survive and thrive in the jungle.
And "pole vaulting" dinosaurs? Well, sort of. Scientists have discovered some pterosaurs used their massive arm bones to launch themselves into the air - then glide back down again, similar to modern athletes. Shelagh hears at the end of hour one from Dr Mark Witton from the University of Portsmouth and Dr Michael Habib from Chatham University.
Email: breakfast@bbc.co.uk
Text: 85058 (charged at your standard message rate).
Last on